Western Goes Global Cultural Showcase
Host: International and Exchange Student Centre
Date: Thursday, November 14, 2019
Time: 4:00 pm - 7:00 pm
Location: Mustang Lounge, University Community Centre (UCC)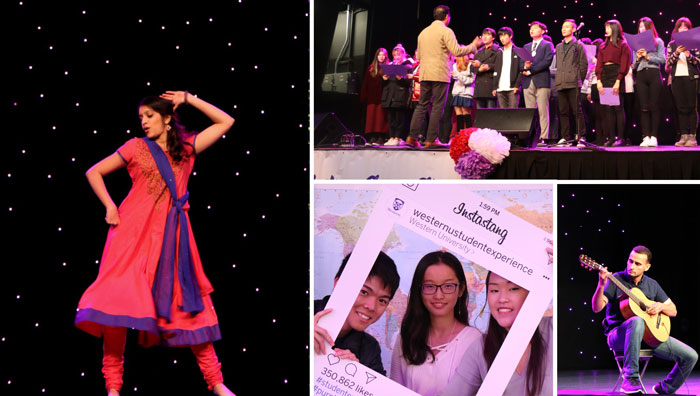 Description:
Western International and the USC's Ethnocultural Support Services at Western University are proud to present an evening of music, performances, activities and much more! Join us for this extra special event as we celebrate diversity on campus! This FREE event will be a great opportunity for you to take a break from work and make friends from around the world!
For this special International Week event, we have invited on campus cultural clubs as well as cultural organizations from within the city to come celebrate and share with us! The event will also feature exciting performances (musicians, dancers, singers etc.) and the stage will be open to anyone who wants to showcase their international spirit! There will also be food, refreshments, & other fun surprises!
Note: All Western students, faculty and staff are welcome and no registration is required- drop in anytime!