International Week at Western is held annually in November as a campus-wide celebration of all things international. The purpose of the week is to:
Celebrate Western's international community, diversity and international collaborations
Learn about international opportunities for students, staff, faculty, and alumni both at home and abroad
Engage the London and campus communities in global learning and intercultural sharing; with specific effort to integrate domestic and international student
Promote and highlight diversity and inclusivity across campus and take a more integrated approach to showcasing internationalization
International Week is open to the campus community, alumni, and the wider London community. Attend as many activities as you wish - there is something for everyone!
Mark your calendars for International Week 2020, November 16-21! More details to come soon.
2019 Highlights
• Academic workshops and panels
• Western Goes Global Cultural Showcase
• Go Abroad Fair
• Africa-Western Collaborations Day
• Food, film, music and cultural celebrations
...and much more!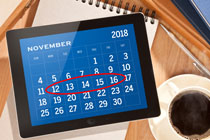 Our 2020 International Week will take place November 16-21. As usual, the week will be packed full of exciting programming! Please check back regularly for schedule updates.
With a festival atmosphere, the week will feature cultural experiences, panel discussions, presentations, workshops, displays, tours and other activities designed to inspire students, faculty, and staff to build their cross-cultural skills and become more globally aware. Don't miss our passport contest!
Western International
Western International
operates under the direction of the Vice-Provost (International).
Our mission is to direct and support the University's international strategy, while acting as a resource to faculties and departments across the Western community.
We are dedicated to:
 fostering international learning opportunities
 recruiting and supporting international students
 enhancing overall global activity and awareness
Contact Us
For more information on international week contact: 519-661-2111 ext. 81350 or email intlweek@uwo.ca.
Meet the team planning International Week
If you have any questions, concerns, or suggestions, let us know.